Tapventures
Tapventures 1.0.1(無料)
カテゴリ: ゲーム, ロールプレイング, ストラテジー
現在の価格: 無料(サイズ: 37.5 MB)
販売元: Underwater Apps – UNDERWATER APPS LLC
リリース日: 2014/11/18


現在のバージョンの評価:(1件の評価)
全てのバージョンの評価:(0件の評価)

Tapventures https://t.co/gbCfnenqSd App Apes Review. https://t.co/zC4kezTPbZ

Tapventures https://t.co/gbCfnenqSd App Apes Review. https://t.co/oNreTR0Y81
スポンサーリンク
What's New
undefined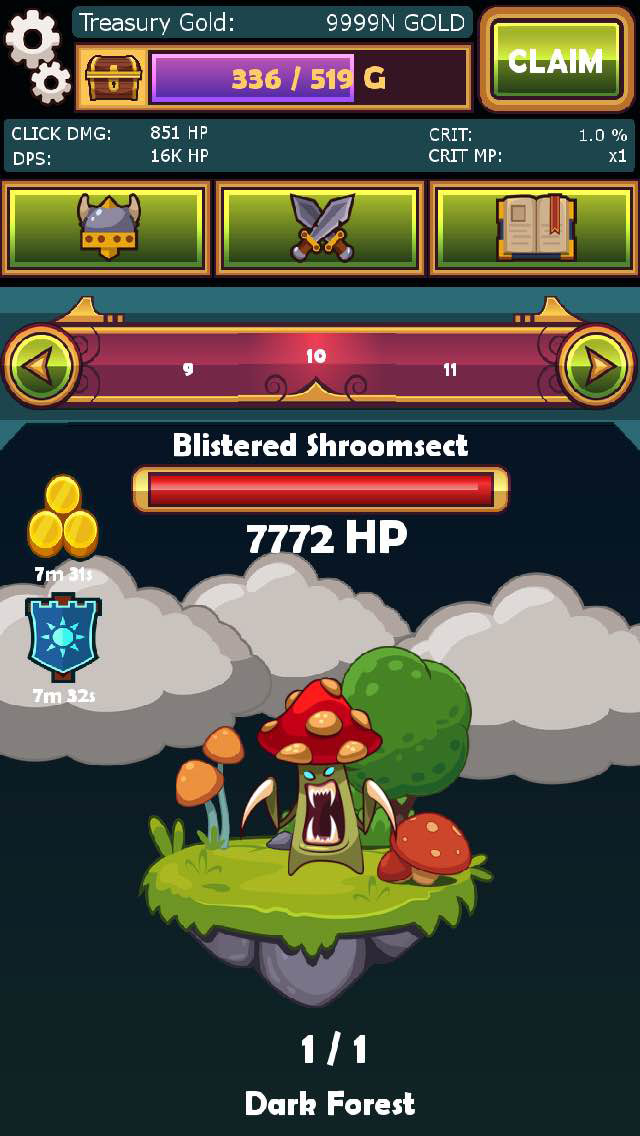 Description
Simplest ever RPG in your hand and pocket.
The world of Tapventures is an ever growing universe full with funny creatures, who live
their lives on the majestic islands floating in the skies.
As a young adventurer your role is to explore whats there and beyond, fight the creatures with help of your companions!
Tapventures is made with super simple game mechanic designed to bring RPG genre to the mobile world in the best way possible. It starts simple, you defeat creatures by dealing damage, and you deal damage by tapping on screen with your thumb. Every creature drops gold coins on defeat, you can then use that coins to increase your thumb strength, or hire companions that will help you on your journey! Training companions and getting stronger is easy, with one click heroes will become stronger and make more damage per second! Finally there are magic spells that you can use during your day to make crazy combos, and save up some time!
The REAL FUN though, starts when you get to the Game Boss levels, Bosses are tough to conquer,
they have tons of lives, and a Heal timer, that will heal them when it reaches zero. You have to
defeat them quickly and sometimes use advanced tactics in order to advance. If your strength is not enough, you can always go back a level, and train some more on smaller creatures!
While you play real-time you fight alongside your companions, but when you sleep or doe playing,
wold does not stop there, you companions continue to fight for you and bring you more gold coins!
So you always have things to do when you come back!
If you like browser games like clicker heroes, you are going to like this genre!
ゲームランキングTOP5